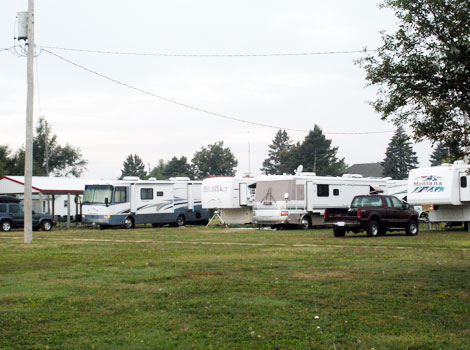 An Outdoor Experience
We work to make your stay at our RV park as convenient as possible. The park is open year-round, and all we require is a call ahead to let us know you are coming. If you need three or more spaces, we ask you to reserve those spaces a week or more in advance.
Each space has full electrical and water hook-ups and is large enough for your RV and one additional vehicle. We have other parking areas if you have more than one vehicle with you. Pets are allowed in the RV park as long as they are properly restrained and you are able to "curb" or clean up after them.
Grocery stores are located in Selden or Colby.
The cost per space is $30.00 per night. We honor Passport America members just present your membership card.