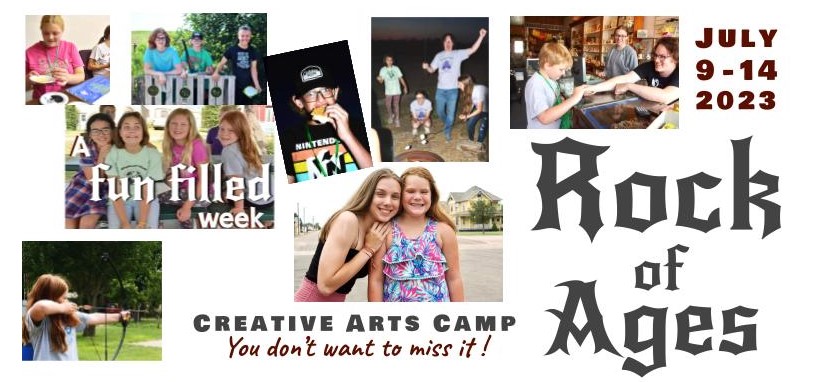 Now for ages 7 – 14 
🎸

One week only
"He is the Rock, his works are perfect, and all his ways are just. A faithful God who does no wrong, upright and just is he." 
NIV
 🎸 
Deuteronomy  32:4 
 🎸 
Join us for a fun filled week unleashing your child's inner inspiration!
Summer camp is a time for kids to grow, find adventure, and have a blast. Creative Arts Camp brings all of these elements together into a week that will prepare them to serve in their home churches. During their week at camp, kids age 7-14 will learn creative and leadership ministry skills. Campers also choose from several activities to participate in throughout the week including various arts, outdoor courses, and many others. There is a team building low ropes course for all campers, and an optional paintball excursion for campers ages 10 and up.
The week traditionally ends with a performance at 7pm on Friday in the Hiram Hall.
You don't want to miss it !